Teddi king - mr. wonderful / are you slipping through my fingers
Don't have an account? Create an account with SongMeanings to post comments, submit lyrics, and more. It's super easy, we promise!
Like Sylvia Syms , the Boston-based jazz and cabaret singer Teddi King had her moment of '50s pop glory, namely a 1956 hit single and Broadway showstopper called "Mr. Wonderful," written by composer Jerry Bock for a Sammy Davis, Jr. production of the same name. Considering her jazz roots -- first singing with Newport entrepreneur George Wein in the Boston area and later nationally with the George Shearing Quintet -- the singles collected on the 2009 DRG collection Mr. Wonderful , a cross section of Eisenhower -era pop in all its occasional excesses, are a somewhat atypical representation of the mostly discerning, mellow-voiced King , who was considered a "singer's singer" for much of her career, especially during a '70s cabaret comeback just before her untimely death from lupus in 1977. Still, this well-produced compilation, with informative liner notes by jazz singer maven Will Friedwald , contains more than a few worthy tracks, not the least of which is "Mr. Wonderful" itself, in addition to an English-lyric version of Nino Rota 's "Theme from La Strada" called "Traveling Down the Road"; a rare version of Steve Allen 's best song, "Impossible"; and a finely arranged swinger called "Show Me Love," in which the singer finally gets to demonstrate her special qualities. In fact, it's a tribute to King 's special gifts, especially her superior way with lyrics, that she retains the listener's interest in many of these tunes, many of which reflect the kitschy production values of the period. There's even an Elvis -ready rock & roll number called "Should I Ever Love Again," which King just about makes her own in classic Kay Starr style.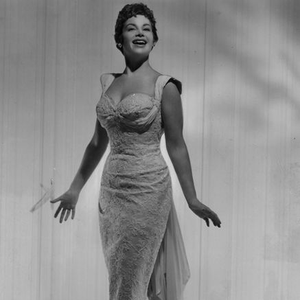 xu.villageventures.info